Learning is Fun on the Farm!
An educational school field trip to CornDodgers Farm is exciting for students and teachers! Our learning barn offers a wealth of info on crops. Meet farm animals, take a wagon ride, explore a corn maze, and enjoy a dozen or more exciting activities. Reservations are required.
2023 field trips: October 3 – November 17
Reservation required
Text or email Amanda: 334.726.1485 amanda@corndodgersfarm.com
Public/Private Schools
Tuesday-Friday, Closed Mondays
Oct 3-Nov 17, 9am-1pm.
Fee: $10 per student.  $8 per chaperone. Teachers and bus drivers are free. Reservation required.
Homeschool Day
October 17 9am-1pm
Fee: $10 per visitor, ages 3+.
Reservations not required for this day only.
Preschool Only!
Preschool Days are October 12 and
November 7, 9am-1pm.
Fee: $10 per student. $8 per chaperone. Teachers and bus drivers free. Reservation required.
Favorite Citizens Day
Wednesday, October 4, 9am-1pm
Our favorite day of the year is just for our friends with special needs. Reservation required.
Reservations are required for all school field trips except those noted as a "Homeschool Day" or other such designation.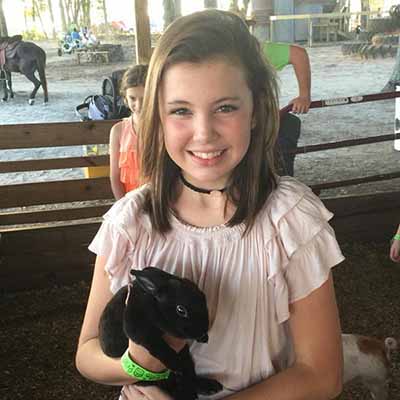 What's included:
Our field trips are set up in a modified rotation format.  Students will be kept with their class for their rotation stops. Lunches begin once rotations are done then free play areas are available until 1 p.m.  Note: Slide, maze, and animal barn are closed during free play.
Scheduled activities:
Ride the cow train
Super Slide
Take a farm wagon ride
Shoot the Corn Cannon (1 shot per student and teacher, additional shots 3 for $1 if time permits)
Sunflower planting in Crop College
CornDodgers Country Critters
At will activities: Corn Box, CornDodger Ball, Jumping Pillow, Tire Pyramid, Duck Races, Tug of War, Barnyard Ball, Birdhouse Ball, Sunflower Skeeball, Bounceball Corral, Roller Bowler, Konk the Crow, farm games, Farm-size Foosball, Tractor Playland.
Pumpkin Express zip line, Fire in the Hole mini golf, pony rides, gem mining, gel ball, and paintball are closed during field trips.
Crop College
It's our learning barn! Students will be treated to displays on corn, cotton, pumpkins, sunflowers, satsuma oranges and farm animals. Educational videos are shown, time permitting.
More Information:
Upon arriving at the farm, students will be given an overview of the rules and the general schedule of the day.  Teachers will be given a copy of the rotation sequence and advised where to begin.  Please plan a few minutes for "travel time" between rotation stops.  If you are more than 5 minutes late to a station, you may be required to forfeit that station.  The wagon ride will leave on time. We reserve the right to remove any child (or adult) from the activities if rules are not obeyed.  Please adhere to your schedule as closely as possible unless instructed by a manager.  This is the best way we have found to ensure each child gets a turn at each activity without overwhelming chaos.  If the school allows siblings to attend, they will be expected to stay with the class until released for free play or lunch.
Student admission includes a bottle of water.  These are handed out by class only. Teachers will be given a ticket to turn in at The Rustic Rooster. Please have your student count ready.
Climate controlled restrooms are located behind the lunch area, next to Barnyard Ball and immediately behind The Crooked Porch.  They are handicap accessible.
Sack lunches are welcome.  You may also pre-order student lunches (hot dog or pizza) one week in advance. Tables will be marked for your group under the pavilion. Adults may also order lunch at The Rustic Rooster beginning at 10:45 a.m.  Please do not pull students out of rotation to order lunch unless instructed to do so.  We will give students priority seating for lunch.  If parents are occupying tables needed for children, they will be asked to move until all children are seated. Snacks and drinks are available at The Rustic Rooster throughout the day. Cash and card are accepted.