Get lost — in 7 acres of tall corn!
Over 3 miles of twists and turns to test your navigational skills!  You can even navigate the maze by moonlight.  Flashlights welcome or glow sticks for sale in The Crooked Porch!  Farm fun for all!  It typically takes about 45 minutes to get through the maze, maybe more.  This year's Back the Blue maze pays homage to our men and women in blue.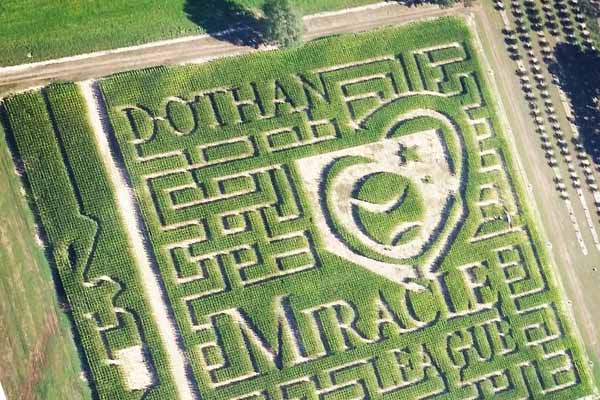 Mega Maze
We actually have two mazes in one! The larger one takes up most of the 7 acres and is great for those ready for a challenge!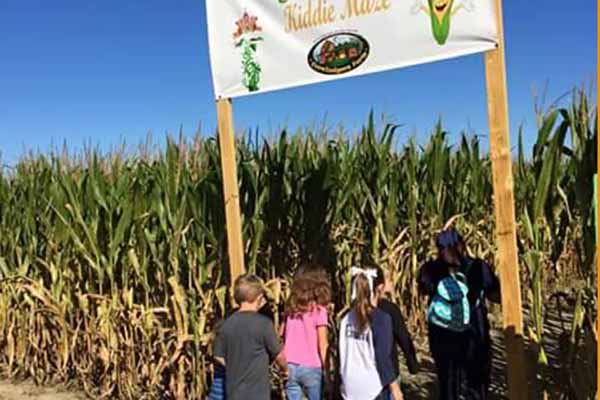 Fairy Tale Trail
Jack climbed the beanstalk but you don't have to climb the corn stalk to enjoy our campy take on an old classic!  Enjoy the story of Jack and the Cornstalk as you and your little ones wander along The Fairy Tale Trail!